The Fine Art of Haute Couture Millinery

...for the woman who follows not fads, but her own unparalleled sense of style...
...and for the woman whose style is just unfolding
The Merry Millinery Month of May 2019

The month of May is beloved by hat wearers everywhere for the annual Kentucky Derby, which this year will be held on Saturday May 4th

If you are unable to attend, The Franklin Park Conservatory in Columbus, Ohio is holding its most prestigious annual fundraiser, Hat Day, on Friday May 3rd

If you just don't have time to have a hat custom made, you are still in luck, as a selection of model hats are being offered at a price less than the cost of a custom creation. As model hats are created with all the care which attends a custom hat, you can be assured of being unforgettably elegant in a quality hat, designed to be the most luxurious item in a lady's wardrobe.

Click here for more styles and pricing




Grand Lady Millinery, a perfect hat for the Kentucky Derby, Garden Party or Wedding; Click on image for more styles and pricing
A Wonderful Gift Book for all Occasions:
Hats to Wear While Walking Your Dog
A perfect gift for the dog lover, hat lover, or anyone who loves life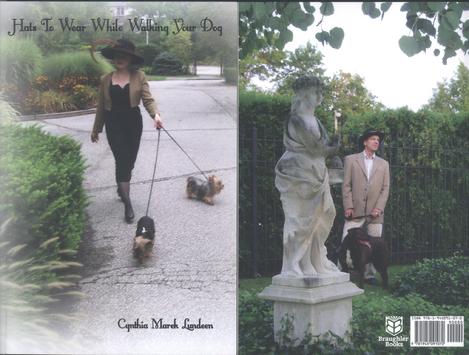 Hats to Wear While Walking Your Dog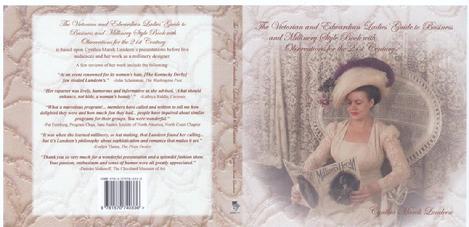 The Victorian and Edwardian Ladies' Guide to Business
| | |
| --- | --- |
| | See the entire article entitled "Queen Elizabeth Graces Colorful Scene at Churchill"; kind mention of Cynthia's hats are included in the last three paragraphs of this article. |

"Chroneclectic Living through Fine Millinery"
Please Note: If you are unable to see the menu bar on the left side of your screen, press the "F11" key on your keyboard and allow a few moments for your screen to adjust.